How do you maintain a roof?
Every home has a roof. Without one, you will probably be in discomfort, either from rain or the sun. As the roof shields you from adverse weather conditions, you also need to maintain it too, as maintaining it will make it serve you for a long time.
Routine inspection and general maintenance can help in extending the lifespan of your roof. It will also save you the cost of a new roof installation.
The Problems Associated With Roofing
There are several problems associated with roofing and here are a few of such:
Poor or faulty installation: This is the main reason that causes the breakdown of a roof. If your roof was poorly installed, it is prone to future problems.
Leaks and moisture: This is another problem associated with roofs. The roof may begin to leak, emanating from factors like wind, excessive rainfall, and debris. Still, if your roof is properly installed, you will rarely have such issues.
Improper maintenance: The worst enemy of a roof is improper maintenance. Roof problems usually start small, and if not taken care of, escalate into more serious problems.
Lack of quality materials: Some unprofessional roofing contractors use bad-quality materials in the installation of roofs. This is the beginning of roof problems for homeowners.
How then do you avoid these problems? You avoid them by proper maintenance of your roof. How then do you maintain your roof?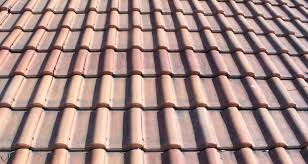 Maintaining Your Roof
You can only maintain a roof that was properly installed. One that is not properly installed will eventually get bad. All roofs are prone to wear and tear, but the ones properly installed take a long time to get to that stage.
Here are the ways to maintain your roof:
Check out for damaged or missing shingles: This check should be done once in a while. You need to clean them, to keep them free from dirt, fungal and moss. If there's any damaged or missing shingle, you only need to contact a professional roofing contractor.
Trim overhanging branches: You shouldn't let a tree grow too close to your house. If there's one already, you just need to ensure that the branches are not over-hanging. Trim often if they are. Leaves from these branches may fall onto your roof, causing the leaves to rot. The tiles of your roofing will also begin to rot.
Clear debris constantly: Check out for debris in the gutters and valleys of your roof, as they are prone to be congested by debris. If your gutters are clogged with debris, it leads to drainage issues. Stagnant water on your roof may make them weak, and leaking begins.
Check out for rust and corrosion: Rust and corrosion are roofing problems. They may be caused by excessive rainfall on your roof. If your roof starts to rust, also contact a professional roofing contractor.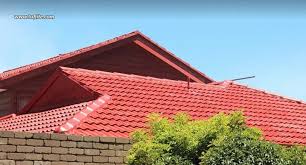 General inspection and repair
Check the attic or other interior ceiling for stains that can indicate water is seeping into your home. Then examine the roof for missing, lifted or loose shingles and check the rest of the shingles for moss and mold, worn spots denoted by missing granules, cracks, peeling and curling. Additionally, check for missing or loose flashing, nails and metal roof bolts. Replace and repair shingles or flashing and replace or tighten roof hardware as needed.
Peeling, curling and partially lifted shingles found in more than one area of the roof can indicate that the roof is at the end of its usability. If you don't have experience with roof replacement and you see this level of damage, hire a professional roofer to determine if the roof needs more than do-it-yourself maintenance.
Moss and mold removal
Gently spray a roof moss remover and cleaner on affected areas. Follow the specific cleaner's instructions to wait for the solution to do its work and then gently brush away the moss and mold with a soft bristled broom and wide handheld brush. Use of a power washer or hard-bristled brush can wear away granules that protect the shingles from harmful UV rays.
Soffits, fascia, gutters and downspouts
Wearing heavy rubber work gloves, carefully remove by hand, or with a small scoop, all debris from the gutters and downspouts. Then, gently scrub away dirt and grime from all areas with a soft bristled cleaning brush. Clear away remaining debris with a garden hose and then check for missing caulk and paint peeling, soffit and fascia rotting, holes and cracks, loose or missing gutter sections or hardware and gutter-related leaks. Make replacements and repairs and re-caulk and re-paint as needed. Keep in mind that leaning your body on the gutters while cleaning can damage them and potentially cause you to fall off your ladder. Installing gutter screens or covers can reduce yearly cleaning time.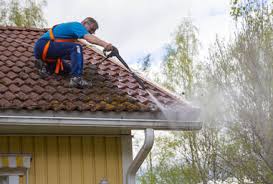 Roof Maintenance Tips To Make Your Roof Last As Long As Possible
Whether your roof is brand-new or years old, here's what you need to do to keep it in the best possible shape for the longest possible time.
A new roof is an expensive proposition — $18,800 on average for composition shingles, according to Remodeling magazine's Cost Vs. Value Report, and as much as $36,000 for high-end materials. Once you've made that kind of investment, you'll want to protect it.
And even if your roof is years old, maintaining it in good shape will prolong its life and keep you from having to replace it prematurely. Here's what you need to do to get the most from your roof.
Clean the Gutters
Ruined paint on siding and a wet basement are typical problems caused by clogged gutters, but it might surprise you to learn that the overflow can also go upward. When leaves pile too deeply in gutters, water can wick into roof sheathing and rot it, or even rot roof rafters.
Fixing that kind of damage could run into the thousands of dollars, but you can avoid it by cleaning your gutters each fall and spring. Do it yourself in a few hours if you're comfortable working on a ladder, or hire a pro for $50-$250, depending on house size.
Remove Leaves
If you have a simple peaked roof surrounded by low landscaping, your roof probably stays clear of leaves on its own. But if the roof is more complicated or if towering trees are nearby, piles of leaves probably collect in roof valleys or near chimneys. If you don't remove them, they will trap moisture and gradually decompose, allowing moisture to accumulate in your roof — or worse, create fertile ground for weeds to grow.
If you have a low-slope roof and a one-story house, you may be able to pull the leaves down with a soft car-washing brush on a telescoping pole. Or you can use a specialty tool like a roof leaf rake, which costs about $20. A leaf blower gets the job done too, especially on dry leaves, but you or a pro needs to go up on the roof to use it.
If leaves are too wet or too deep, you might need to wash them off with a garden hose. Don't use a pressure washer, which can force water up under the shingles.
Get Rid of Moss
In much of the country, composition roofs often become covered with black algae. Although unsightly, this filmy growth doesn't hurt the roof. A little chlorine bleach or detergent mixed with water will kill it, but it's safer for both you and the roof to just leave it alone.
If you live in the Northwest, you're likely to find moss growing on your roof, particularly on wood or composition shingles. Moss, which looks more three-dimensional than algae, needs to go because it traps water. If you tackle it early enough, you can just sweep it off.
Roof cleaning
Roof cleaning is an effective way of maintaining your roof. It keeps the roof clean and free from debris that can cause a leak. Always keep the roof clean to avoid spending too much on roof repair.
Roof painting
Painting your roof can improve its appearance and protect it from weathering elements. It can also prolong the lifespan of the roof for up to 10 years. Familiarise or research the roofing products that are being used to avoid harmful effects and roof damage.
Roof restoration
Roof restoration involves cleaning, painting, replacement and removal of roofing parts and applying solutions to prolong the lifespan of the roof. Leaky and saggy roof, deterioration of materials and corrosion are common signs of a roof which needs restoration. Be informed about the services being provided by the roofer before agreeing to start the project to avoid miscommunication about prices and policies.
In conclusion
Roof cleaning, roof restoration, and roof painting are a few ways of maintaining your roof. It can prevent you from spending too much on renovation, keep the family safe, and avoid diseases. Work duration will depend on the type of roof damage and work that needs to be done. If you need roof repairs this information will help.