Do You Need A Wedding Video?
It's one of the most momentous days of your life. You're getting married to someone you love more than anything in the world, with friends and family around you, all joining in with you to celebrate your love, and to laugh and have fun.
Regardless of whether you've been planning for weeks or months, you put so much your energy and creativity into making your day uniquely yours.
People will tell you that having a photographer is enough, but according to the Huffington Post, 98% of brides who don't hire a professional videographer, wish they had. And every single reluctant bride I've filmed has been ecstatic that they had a film made, and was so glad they made the right decision for them.
If you're still wondering, here's five reasons why you really might want to budget for a professional videographer :
1. Your memories captured forever:
Your day will pass in a flash. Everything goes so fast on that day, and some special memories of the little things fade so fast unless you're reminded of them. A wedding video captures the action from before the wedding right up to partying and the first dance in a way that photographs can't, with sound, expresssions, movement and real emotions.
2. Getting a different perspective
You can only be in one place at a time, but a video can capture everything, especially if you hire more than one videographer. So the groom can see afterwards the bridal preparations, as well as special moments, like your guests' expressions of joy as the ring goes on your finger.
3. A family keepsake to treasure
Weddings are one of the few occasions all your family and friends come together and there's something really special about being able to look back and hear and see your loved ones taking part in your special day. Especially children, who grow up so fast, but also mothers and fathers and grandparents – just imagine how wonderful it will be in decades to come to see your family and friends connecting with each other; a moving snapshot of what they were like at that time.
4. Reliving candid and fun moments
Video has come a long way since those boring three hour videos from the 70s and 80s. Multiple camera angles, high quality sound and video capture, good quality licensed music and professional editing can give you a video you'll want to watch over and over and that your friends and family will love as well.
5. Connecting with absent family and friends
It's not always possible for those you really want to be there to make it, even if they wish they could. What better way to share your day with them than a film that captures the emotion and fun of your day? Video is a great way to show them what happened, and with sound, they'll almost feel they were there with you.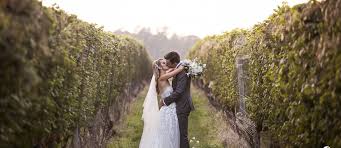 What Can a Videographer Add to My Wedding
Well, choosing to have a videographer at your wedding could be one of the best choices you will have made in your planning process. Hiring a wedding videographer can add a different dimension to your wedding day.
Many Brides tell me they feel as if their Wedding day slipped past them so fast, they didn't have the chance to really feel involved, almost like a dream. Choosing to film your celebration can allow the Bride and Groom to relive all the delights of their day – the day they spent all that time, money and effort on.
Newlyweds also tell me how fabulous it is to see the festivities from a different angle, or maybe it's being able to spot some fun happening or a magic moment or two. Perhaps they missed some priceless events whilst they were receiving guests or missed something whilst on other serious Bride and Groom duties. These are the important moments that guests tell you about afterward and you never even saw it. Those kinds of moments can be priceless to the whole memory of your wedding.
Brides can also miss really important arrivals too, such as their groom arriving or their treasured family or friends and it's wonderful to be able to re-capture the day in a relaxing way – on film. Maybe snuggled up on your sofa with your new hubby and a glass of fizz!
Important moments can be priceless to the whole memory of your wedding.
A wedding videographer can capture the highlights of your celebration and bring all your special memories back to life. By having them recorded to a DVD or by easily uploading to a shared drive, you can encapsulate the essence of your wonderful day for years into the future – and for others to share too.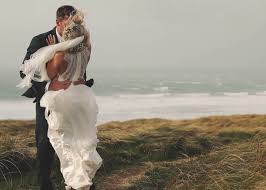 How a Videographer Edits Your Wedding Video
Your videographer will plan to make a fabulous story from your wedding day. Your story! Using the film he has created he'll put together a unique story which puts you in the starring role! He or she will craft all the footage from your magical day and create a mini-movie which can be watched and enjoyed for years to come as a wonderful memory of your very special day.
As the day is ultimately about the happy couple, a professional videographer will take scene by scene of footage, with you at the center of the storytelling process.
How to Help Your Videographer Edit a Great Video
When you have your pre-wedding video interview try and give as much detail as you can about yourselves so your videographer can weave your own unique story around the fabulous live film of the day. The more detailed and emotional the better! So make sure you release your inner story-teller and really set the scene! Here are a few examples of the kinds of things you can think about:
Where did you first meet?
What was the weather like?
What was playing on the radio?
What are you both wearing?
What were you both thinking?
How you felt when you first saw each other
All those little details help your videographer to edit your footage, creating a story totally bespoke to you and a wonderful memory of your journey together.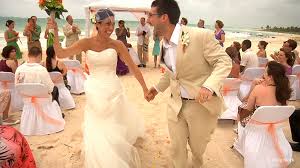 The Typical Length of a Wedding Video
The finished length of your wedding video will all depend on how many scenes you would like your videographer to film. This will depend of course, on your budget and what kind of style you'd like your finished article to be. The traditional documentary style is usually the most commonly chosen as this will show your wedding day celebrations in the most detail and in the order the events occurred. This is what we traditionally associate with a 'wedding video'.
As your wedding video will help to create a long lasting memory of your special day, you'll be able to share it with friends and loved ones, send it to friends and family who weren't able to attend to see your big day, and you will be able to watch it for years to come (through the good times and the bad!) Think carefully about your budget as your wedding video is probably one of the most important things about the whole ceremony.
There are 5 main types of edits to choose from to create your wedding video. We'll outline the main types here and how long they generally last. The information below will help you decide. However, be sure to get in touch with us to find out about our other packages available and we'll be happy to discuss other options with you.
The main Wedding Video edit types are listed below: –
Wedding day edit, – or same day edit (SDE)
Take a look below at these specific type of wedding videos to get an idea of how long they generally last.
Hiring a Videographer Quality Variables
As with any purchase, the old adage 'you get what you pay for' is as prevalent with videography as with any other consumable. Established videographers are able to produce wedding films that include your music and also epic cinematic soundtracks which capture sound to a very high degree.
High quality, sharp and crisp video footage equal to any other form of cinematography. Modern cameras are able to excellently capture situations which have low lighting such as your evening party, so you won't have to worry about you and guests being blinded by video lights!
Your first dance and maybe adorable footage of the mini guests enjoying themselves on the dance floor will be professionally captured.
A quality conscious Videographer will always make sure they capture all the 'important' traditional shots such as:
Groom waiting at the altar
Procession with Bride's entrance
First kiss as a married couple
Before experimenting with any other artistic endeavors, don't worry about the techy details too much and don't make your decision based on this. A good videographers skill, style, and creativity are far more important than how super flashy you think their camera should be.