Why Should You Choose Property Inspector
the Home Inspection Business, seen many fly-by-night Home Inspectors come and go. feel sorry for the home buyers that are victimized by these unscrupulous operators. But so confident in inspections that willing to put money where mouth is.
understand this is an important step in your life. This Guarantee is just one more way to demonstrate desire and commitment to meet and exceed your expectations. Also, want to ensure you have an enjoyable real estate experience.
Want A More Comprehensive Home Inspection?
Home Inspection because we include the most important aspects of a thorough home inspection. For the home buyer, having a good understanding of the condition of a property is crucial to making informed decisions during a real estate transaction.
How A Buyer's Home Inspection Differs From A Seller's Home Inspection
Whether you are buying or selling a home, having the property inspected is an important part of the process. However, do not think that there are no important differences depending upon which side of the transaction you are on. A buyer's home inspection is not the same as a seller's home inspection. You need to understand how each process is intended to work.
In either case, the point of a home inspection is to examine the property for signs of damage or weakness. This way, any potential trouble spots can be identified and repaired or dealt with before the property changes hands. However, the purpose of the inspection differs depending upon whether you are a buyer or a seller.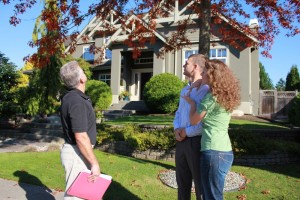 Residential & Commercial Home Inspections
Residential & Commercial Inspections has seen many inexperienced and fly-by-night home inspectors come and go. offer you a trained and seasoned home inspection professionals. If there are any visible problems, find them. And do best to point out the "positives" of the home as well.
more thorough. take time. not trying to rush through your inspection to get to the next one. That often means find defects the other guys don't. And that can mean the seller, not you, will pay for the repairs. Because more thorough you can save time and money.
Want A More Comprehensive Home Inspection?
Then select Residential & Commercial Inspections because include the most important aspects of a thorough home inspection.
invite you to go through the house with us so that may inform you of any issues or concerns, discuss "how things work", highlighting all the positive features and also share with you what needs to be maintained and why.
Home Inspectors, are committed to providing you with outstanding service. highly experienced and extremely thorough, yet have excellent communications skills to be able to put the entire house into perspective for you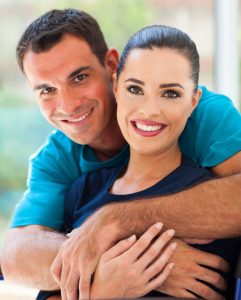 Property Inspections & Environmental Testing
Most People Fear Costly Surprises When Purchasing a Property
Roof Leaks
Structural Issues
Safety Items
Hidden Defects
and more
Understand Purchasing a Property Can Be Scary
That is why when you hire Home Inspection, to perform your property inspection. You can rest assured work only for you
Home Buyer Inspection Services
Purchasing a home is an investment, typically it's one of the largest investments you will ever make. That's why it's essential you take every precaution to not only protect your financial investment, but also protect your family.
A home buyer inspection can uncover issues with a home to help you make an informed decision when moving forward with purchasing a house. Maybe there's a few minor issues that the current homeowner should take care of before you sign the dotted line, or maybe there's a structural issue that's too costly to repair and it would be better to keep looking.
Without a detailed home buyer inspection of a home, you're left without pertinent details that will help you to make the best decision for you and your family.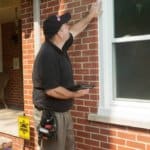 Tools And Items You Need For DIY Home Inspection And Why To Bring Them
It goes without saying that a professional home inspector will do a more thorough job of inspecting a house than the average individual. However, that does not mean that you can't perform one yourself and do justice to it. In certain circumstances, it is necessary to hire a certified inspector to conduct an inspection.
For example, when insurers need a qualified report (e.g. 4 point inspection, wind mitigation inspection) to tell the general condition of a house before underwriting a homeowners insurance policy.
Other times, hiring an inspector is not necessary when you deem having a professional opinion is just money down the drain. Most of the time, they tell you what you already know anyway.
So if you have made the bold decision to conduct your own home inspection before taking over a house, good for you. But surely natural instincts will tell you that you can't possibly do it with your bare hands no matter how much of a hands-on person you are. You need tools and other miscellaneous items.
Flashlight
A handheld flashlight that fits in your pocket is usually sufficient. However, if you know that there are huge areas are that are somehow in the dark, you might want to bring along a larger one as well. I repeat. A small flashlight is essential. A Godzilla-sized one is optional.

PROPERTY INSPECTION
Inspection Services, you can trust to:
Deliver detailed, yet easily understood explanations of every aspect of findings with the Report
Provide comprehensive, professional systems, tools and training to improve your business
Evaluate your home on 400+ points to provide a detailed condition assessment
True professionalism — quality assurance seal is an indicator of a name you can trust
Buyers and Sellers Need Home Inspections
Home Inspections Protect and Serve Your Most Significant Investment
Buying a new home is one of the most exciting times in life, with plenty to celebrate and discover about your new neighborhood, neighbors and community. The last thing you'll want to experience is the additional worry and stress created by discovering the need for unexpected repairs.
know the home-buying process can be incredibly stressful. thorough, professional home inspectors help ensure that you are familiar with the home and the condition of its major systems. present findings in comprehensive
allows you to organize and save all related home information, including your inspection report, paint colors and even maintenance reminders, in a convenient online application. With such valuable information that's easily accessible, you'll feel much more secure in your purchasing decision
Baseline Commercial Building Inspections
In addition to its home inspection expertise, is also a one-stop resource for all things commercial inspection related. Whether you're a commercial property buyer, seller or realtor, strive to make sure your needs are met by covering every aspect of the inspection process in detail and including tips for real estate professionals. The information on website can help owners and buyers understand commercial property operation and required maintenance. It also helps improve the confidence of prospective investors.